MONEY DNA FAMILY FINANCE COACHING
Empower you to take control of your family finance;
Enrich your family life with financial happiness. 
"It's not about how much you make. It's about how you manage your finance."
Whether you are driven professionals or busy business owners, we are here to empower you to optimise your family finance, build confidence with your every family financial decisions you make, and fast track on your financial dreams.
What is Money DNA FAMILY FINANCE COACHING?
6-Behaviour-based, result-focused approach to help you achieve your financial goals effectively.
MONEY DNA FAMILY FINANCE COACHING is 6-12 months coaching program. In these 12 months coaching, you'll discover a new way to manage your family finance. You'll have a holistic financial diagnosis to identify the root cause of your current financial issues. Our MONEY FIT coaches will help you create an achievable and customized action plan that you can implement right away to your own finances. You'll learn how to make right financial judgments for your family and build confidence with every family financial decision you make. Our MONEY FIT coaches are here to walk alongside with you and hold you accountable, and help you fast track on your financial dreams, whether it's setting a reasonable budget, creating saving, reducing debt and start building wealth.
SAVE TIME
Stop wasting your valuable time on trying to figure things out; rather spending time on people and things that matter to you the most.
SAVE MONEY
Family finance is not rocket science. Learn how to manage it yourself and save money to build a greater future.
TRACK PROGRESS
Customerise the action plan specifically for your family and you can track on your progress whenever you need.
BE IN CONTROL
Your money, your way. Tailor your needs based on the structure works for you and support you along the journey.
Sure you might not have reached ALL your financial goals in 6-12 months, but it is a good start to have a small financial victory that you can celebrate. And you will be amazed how things are unfolded from that moment onward, as you now have the confidence and tools for: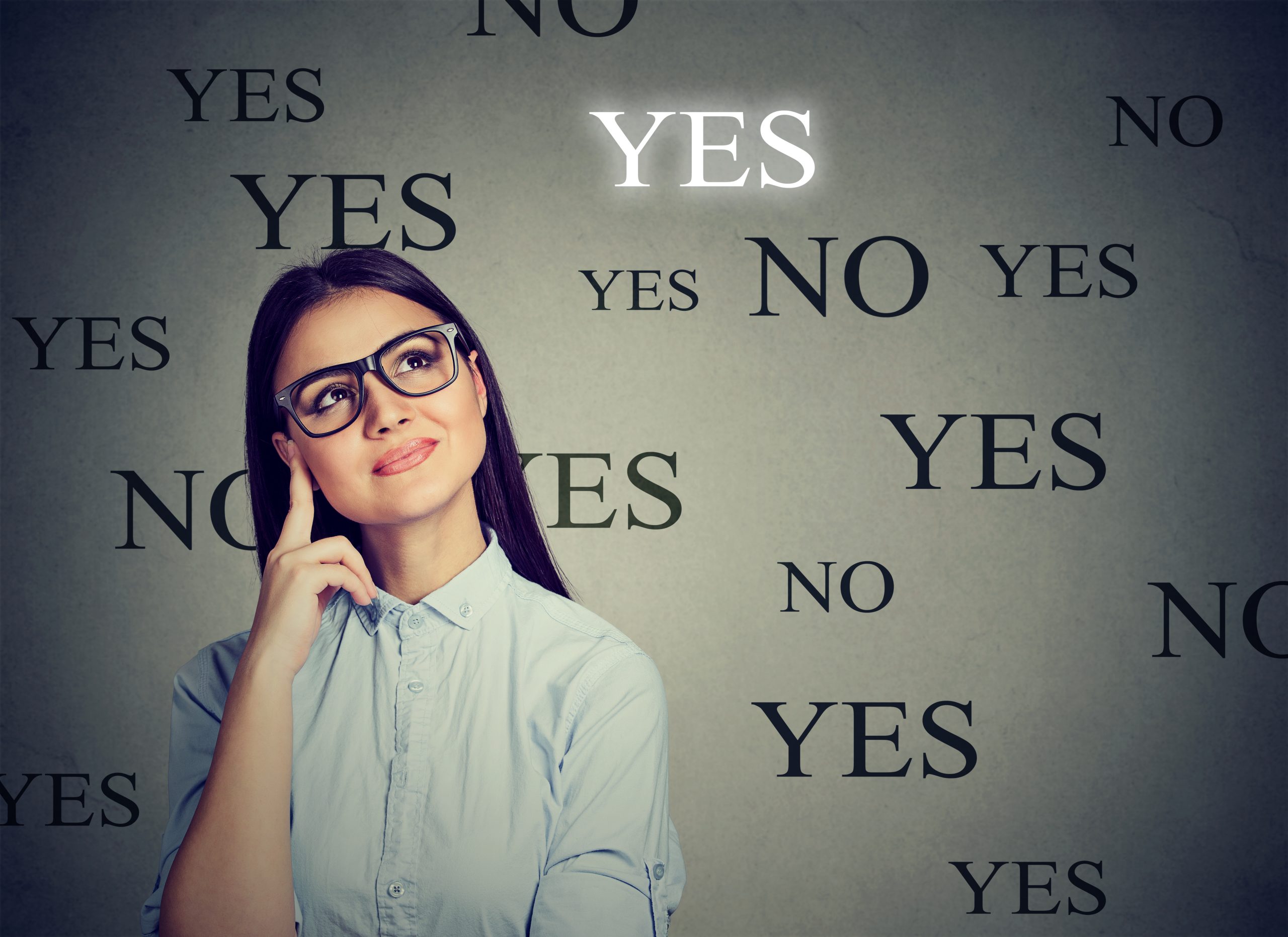 HOW 'MONEY DNA FAMILY FINANCE COACHING' WORKS
This is how we help you fast track your financial happiness in the next 12 monthes.
ONBOARDING
Have a non-obligation free call with our Money FIT coach. 
Then, our friendly Money FIT coach will organise your onboarding process and get you started with your financial transformation.
DEEP DIVE DISCOVERY CALL
To get the perfect fit action plan for you, our Money FIT coach will go over the relevant information you gathered and have better understanding about your situation with you.
PRIORITY ACTION PLAN & TRACKING SYSTEM SETUP
We go over the tailor made priority action plan for you and set up the tracking system and automation with you. It is imperative for us to keep track on your progress.
WEEKLY Q&A SESSIONS
Log in to the weekly Q&A sessions to get your burning questions regarding family finance sorted.
MONTHLY CHECK-IN SESSION
Changing habits requires time and disciplines, so during these 12 months, Our Money FIT coach will organise monthly check-in sessions with you  and hold you accountable toward your financial goals.
WHAT OUR CLIENTS SAY ABOUT US…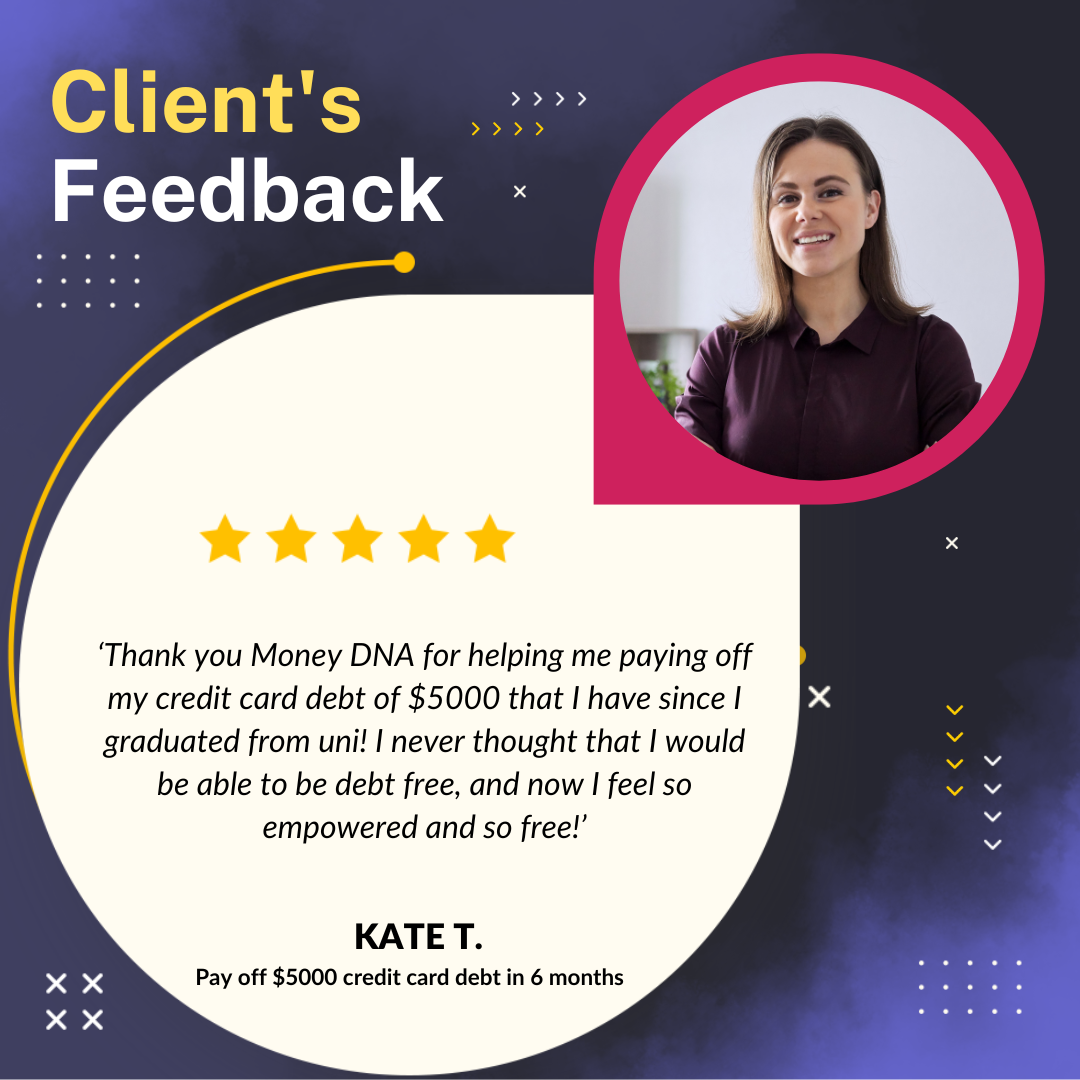 SEE WHAT OTHERS HAVE SAID ABOUT WORKING WITH US
"I was concerned about signing up because of the cost. But after trying to manage things ourselves for a while, we were barely getting ahead as we planned. I realized that we need some help to see progress. It's been 3 months since we started; we have paid down the business loan that Shaun has from $60k to $45k and put $3,000 in savings.
At the beginning I was nervous if I was wasting money on this, because I've tried many things in the past and didn't work, and why would this be any different?
But something Winnie shared in our free Money FIT consultation caught my attention, and I decided to give it a try.
With Winnie's help, we set a goal to pay off our personal debt and credit card debt in 18 months which is roughly $45k. Within 12 months, we have paid $30k so far, which is ahead of our plan, and I can't wait to be debt free next summer.
Money DNA's service is exactly what I need! I don't have much self-discipline on spending and have been using after pay and credit cards to pay for things. Winnie dived in to my finance and habits, and showed me where my money went and coached me how to set a doable budget. In August, I'm flying to Bali to attend my friend's wedding with the saving for planned events that I've been working on. I'm so excited!
'We recently just moved into our dream house and couldn't be happier to have our own home for the growing family. We never thought we'd be able to build up our down payment in few month time on our own without too much pain and hassle. Thanks Money DNA for making our dream comes true.'
WHAT'S IN 'MONEY DNA FAMILY FINANCE COACHING'?
Get the guidance and support you need to manage your finances with confidence so you can pay off debt, save for the future, and stop stressing about money.
.
A Holistic Financial Health Diagnosis ($339)
An Achievable Customised Action Plan ($500)
Money Management Platform (Otivo) – 12 months ($120)
Monthly Private Sessions ($1700)
Email Access To Our Money FIT Coaches ($800)
Join Weekly Q&A Calls For Your Burning Questions ($800)
Money FIT Family Finance Diary ($300)
Money FIT resources & tools
A small investment for your family  is
ONLY $29.99 PER WEEK 
**All services are conducted online or by phone. 
At 31 years of age, due to a business partnership going sour, I was on the brink of bankruptcy and had over US$100k in debt.
With hard work and determination, I developed a set of strategies that not only enabled me to pay off my debt in 18 months but also built up a lump sum as a safety net. This incident told me such a valuable lesson in life and also planted the seed for me to help others improve their lives by better managing their finances, including publishing my 1st book 'A 21-Day Guide to Financial Happiness' in 5 countries in Asia.
For the past decade in financial services industry as a certified financial planner, a SME business banker and a certified money coach, I have developed creative and fun ways to manage money and help my clients learn how to make informed financial decisions and overcome financial challenges.
In 2021, Money DNA community was born (alongside with Unblock Your Wealth/ UYW Financial Wellness which was established in 2018)  to bring a mix of money and beyond money concepts in life, delivered via private sessions and group workshops & activities, and a supportive like-minded community to empower our members to be in control of money and achieve your financial dreams.
GOALS - GOLDEN RULES OF ACHIEVING FINANCIAL GOALS How many times have you set the goals and failed?Do you know in order to achieve goals, there are certain rules you need to follow?Whether you want to pay down debt...
read more
We'd love to hear from you!
If you'd like to:
Ask a question
Join our Master your money for Families community
Organise team coaching, bespoke workshops & presentations for your team
Invite Winnie to speak at your event
Discuss a collaboration