Raise Your Vibration & Manifest Abundance
Remove Money Blocks & Rewrite Your Money DNA
I'm here to help you serve the world, your families and YOU with your great potential and create the ultimate life and financial freedom you deserve.
You started your business with a vision, ambition, and a desire to BE A SUCCESS
An outlet where you could utilise your unique strengths and passions. One where you could be your authentic self and grow something that was yours which could provide an abundant and balanced life for you and your family.
So why do you feel like you're stagnating?
Do you find yourself wondering why others seem to have it all and make it look so easy?  Are you working harder, longer hours, and making more money but never really seeing the bottom line improve?
Exhausted because you are the only one running the show and you feel stuck in a cycle of working long hours in order to make more money.
Overwhelmed with your ever-expanding TO-DO list, including reconciling your business transactions, invoicing clients, or even paying for large home expenses?
Afraid of spending money to grow because you don't know what your business actually needs and/or how you can afford it?
Frustrated that after paying everyone for everything, you don't know how you can pay yourself, so you just keep using your business to pay for personal items?
Defeated that despite people loving what your business offers, you don't seem to see your business and personal bank accounts grow.
Confused about where the money comes and goes. How much should be reserved for tax purposes? How much is safe to take home? 
Let me help you raise your vibration, gain full clarity on your business and personal finances, focus on creating a better financial outlook, and simplify where your money needs to go so that you can focus on what matters the most to you and manifest prosperity that you deserve.
WHERE YOUR ATTENTION GOES, ENERGY FLOWS!
Intuitive Business Money Coach & Healer & Entrepreneur
I help soul-driven, heart-centred entrepreneurs and small business owners raise energetic vibration, remove money blocks, eliminate financial chaos, and plot a roadmap to achieving their financial goals and dreams.
I understand what it takes to create a soul  aligned, purposeful and thriving business and live an empowered life.
For the past decade in financial services industry as a certified financial planner, a SME business banker and a certified money coach and have helped many soul-driven, heart-centred entrepreneurs and small business owners to achieve their financial goals.
I started to connect my spiritual team 20 years ago when my mum had her last attempt to take her own life. Since then, my spiritual team has guided me to deepen my intuitive senses, which would allow me to share their wisdom to guide, heal, and empower my clients to manifest the abundant life they truly desire.
Benefits of Working with Winnie
When I work with my clients, I combine my left brain with practical financial knowldge, logic and strategies, and right brain with emotional healing modality, discover potential strengths and challenges and psychic messages. 
When you work with me, you'll gain an empowering and reassuring ally. I take the time to know where you're headed with your business and your personal life, understand what drives you and what gets in your way, and can elevate you above the limitations of your own self-doubt, misconception and resistance.
Increase revenue and maximize profit margin

Gain absolute clarity on your own goals and values

Be empowered to take control of your business and personal finances

Make financial decisions with confidence and reap the rewards

Observe growth in your net worth

Be recession proof and stress free with money

Gain time and resources back

Have peace of mind and better quality of life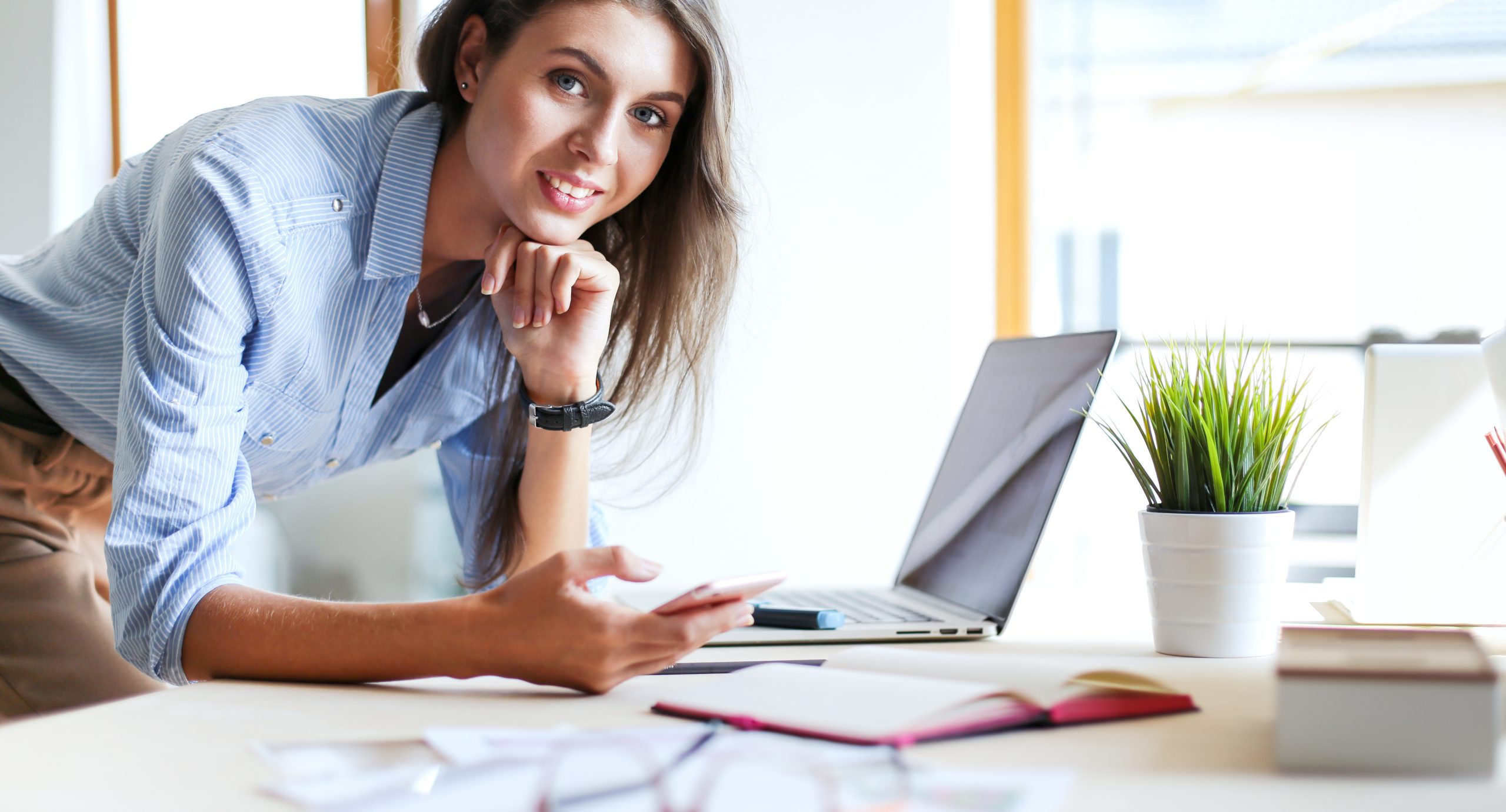 See what others have said about working with Winnie
​
"Winnie Chen is an amazing coach! Right from the moment we first spoke, I knew I needed to work with her to transform my relationship with money. It felt like destiny.
Winnie's guidance assisted me to heal the shame I had buried around finance, create a stronger foundation in my work, and found the love and respect I needed for myself.
We also mapped out the pathway to double my business! I now know who I am and what drives me – and I can't thank Winnie enough for her support.
If you're thinking of working with her, don't hesitate. It will be worth it!"
"Winnie is an exceptional coach. I've worked with many coaches and mentors but Winnie is different. She is different because you know she really cares and really in her heart wants you to succeed. Here knowledge of business mixed with the spiritual concepts she teaches is quite an extraordinary combination. You're in safe hands with Winnie. She adapts to your needs. She will support you when you need it and she will call you out and challenge you when you need that. All to help you do one thing, grow. She helped me create a personal grounded but challenging strategy to achieve wealth. I highly recommend working with her." 
'I can see and feel the difference in myself and my financials since we started working together in 2020.
I started tracking my financials to give me a snapshot month-to-month. This has helped me immensely to think long-term, see my progress month-to-month and to always know and see what the next most important action step is to empower my wealth.
I've been able to watch my net worth grow steadily from month-to-month. It's nearly doubled since I first started tracking in 2020.
I also repaid everything I owed, and it has lifted a huge weight being totally cash positive!
It's allowed me to add far more into my savings & investments.
I truly am a financial badass and your support helped my journey! '
'Winnie is amazing! Her unique combination of mindset coaching and financial expertise will completely transform your life – from uncertainty and stress, to clarity, focus, peace and abundance.
A professional and insightful coach; an experienced and innovative business woman; and a warm, compassionate friend – I'm so happy Winnie came into my life when she did!'
There are ways we can work together to achieve your goals and get your business and personal finances in the best shape of your life!
MONEY & BUSINESS & CAREER READING
Do you want to get started in business, or wish to grow your business?
Are you ready to face your money blocks?
Are you looking for ways to increase your financial abundance?
Do you feel unsure about the direction you are heading?
Then this Abundance Reading is just what you need. Through this spread, you will be able to see what is currently blocking your financial flow of abundance as well as learn ways to overcome these blockages so you can begin manifesting the cash flow you deserve. The Abundance Reading will provide you with the necessary information and guidance for financial success. Through this spread, you will be able to see which methods can help you reach your financial goals as soon as possible.
Includes :
*Intuitive based messages
*Full Tarot spread
*Angel cards for Abundance & Affirmation
*Plus Any questions you have
*Reading images
*Video recording is available
Recommend every 3 months for abundance guidance.
MONEY & ABUNDANCE HEALING
Do you find yourself constantly worry and stress about money?
Do you struggle to make money or retain (save) money?
Do you find yourself can't help but spend more than you should?
Do you find yourself procrastinating dealing with money?
Do you have trouble believing that you deserve to be rich, despite the fact that you work hard and are smart?
Do you have a hard time visualizing yourself in a lifestyle that is abundant with money?
Are you able to manifest cash easily but then lose it to some unexpected event?
Do you avoid talking about money because you get so triggered?
Do you sometimes get the feeling that you constantly have roadblocks and no matter how you do everything right, you just can't seem to make things work the way you want?
Every statement, thought and action are reflected by what we are manifesting in our lives. Every decision is made upon the mirror reflection of what we choose to create. What we think and say have a direct bearing upon whether our manifestations are for our benefit or detriment. If you constantly say that you are poor, you will be. If you constantly say and think that you are financially abundant, you will be. It is of the utmost importance to stay on a positive mind set.
Let me help you remove any money blocks, your money shame, heal your money wounds, break  free from those patterns and beliefs that no longer serve you, establish and rewrite your money beliefs and your money DNA, and attract wealth and establish abundance in your life. (Theta Healing)
MANIFESTING & ABUNDANCE WORKSHOPS
Manifesting & abundance workshops are  group learning experience combining reading, healing, self-development and practical business money strategies and techniques in a safe and relaxed environment. We provide the space for you to learn the following but not limiting subjects:
*Learn to honour your true purpose and live a stress free & completely fulfilled life,
*Heal your money shame, remove money blocks and create an abundance mindset
*Serve and attract your tribes with your unique talents
*Design and package your talent and skill sets with attractive pricing
*Receive money with grace and gratitude & spend money with conscious and meaning
*Grow your soul-aligned business and your personal abundance
*Manifest and attract abundant flows to every aspect of your life
and many more…
We run regular workshops and post our events on Facebook page. In addition, you can also subscribe our newsletter to get an update for uncomping events/workshops.
If you are interested in bringing  'Manifesting & Abundance' workshops and boosting energy to your teams, please feel free to EMAIL ME for a further discussion.
MANIFESTING & ABUNDANCE BUSINESS MONEY COACHING
Manifesting & Abundance Business Money coaching is advanced and customized to your business and personal needs. We will work together on a regular basis virtually, for 12 weeks/fortnights. I will help you with the direction, planning and achievement of financial goals and aspirations, so you can maximize your financial potential in both your business and your personal life. We will evaluate every aspect of your business in order to maximize the value you provide and bring the efficiency required to drive healthy cash flow in your business. 
It's not about how much money you make; it's about how you manage that money. Money is a powerful tool in our life; but if we mismanage it, it also affects our mental and physical wellbeing, our relationships, our sleep and creates stress and anxiety in our lives. So, when we look at the practical side of finances, we also ensure you embody a positive mindset and behaviors so that you can be confident with every financial decision you make moving forward. 
In addition, I collaborate with other like-minded professionals to provide your business with personal support if required. This includes but not limited to life & emotional coaching, lending, branding, social media management, accounting, financial planning, legal assistance amongst others.
Invest in yourself and your business, and work with an experienced business money coach one on one, to get you and your business where you want to be!
Imagine how it would feel to …
See your revenue and profit margin growing
Observe your net worth increasing
Be clear and confident about your finances
Sleep better at night knowing you are in control of your finances
Have the time and energy back – even plan ahead for your next holiday!
Be proud of your achievements
WHERE WILL YOU BE 6 MONTHS FROM NOW?
Six months from now, you'll either be celebrating your financial victory in your business and observing your net worth growing – or you'll be in the same position, with the same money issues you've been struggling with for years. Which will you choose?
interested in working together?
I'd love to hear from you!
If you'd like to:
Ask a question
Organise bespoke workshops & presentations
Invite Winnie to speak at your event
Discuss a collaboration